Hello teacher friends out there,
First, thanks to Farley at Oh Boy 4th Grade for the Link Up.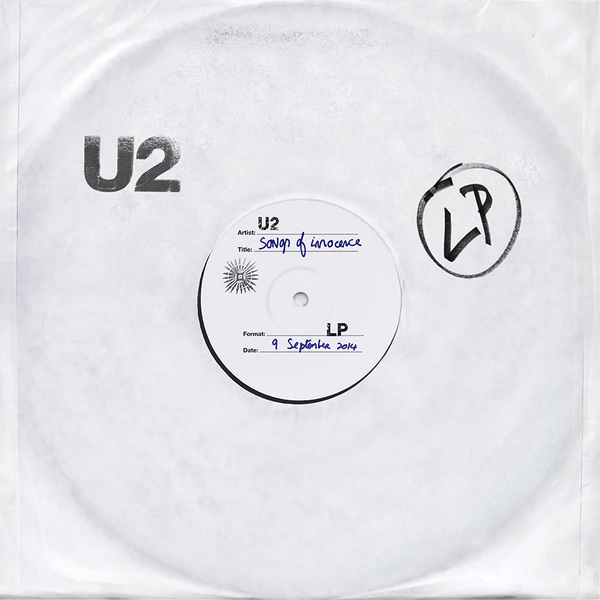 I've been listening to the new U2 album a lot this week.
It got a lot of attention in the news because U2 did something really unique with their album release and for some reason this received a lot of public backlash. They gave it to people for free. That's right, if you have an iTunes account, then you can download it from the cloud for free. So why did people react negatively to this? Honestly, I'm really not sure but there's lots of opinions about it out there. So, I'm a fan of U2, but I haven't really bought one of their entire albums since Rattle and Hum. Partly, I'm just not as into their newer music. This new album though, Songs of Innocence, really harkens back to the older U2 stuff that I loved. If you have an iTunes account, look in your cloud for it, download it, and give it a listen.
I'm loving Kahoots.
Never heard of it? Then check it out, please. First, I must give credit to Kate from EduKate and Inspire for mentioning it to me as we passed in the copy room one day. I checked it out that night, and I think I'll be using it a lot in the future. What is it? Well, have you ever played those trivia games that they have at BW3's and other places. Well, it kind of works like that except you can design your own questions (images and even video can be included) and have your students play for points on any internet connected device. I've attached a link to one of my public Kahoots that I made just to test it out and to review multiplication concepts. My students LOVE it.
I'm thinking about projects for our technology club.
I want the focus of the club to be about creation and collaboration and not consumption. Ideas I've had so far: movie editing in iMovie, creating music using Garageband, blog writing, programming, and Minecraft.
Kids playing our "Mummy wrap" game as part of our party games





I'm wanting a calmer week than last week.
Just on Thursday, we dissected owl pellets, had 5 rotations of party games, had our afternoon Halloween/Fall party which was followed by four hours of parent teacher conferences in the evening. Whew! That day alone was exhausting.
I did have fun with my 4th grade team creating "Minute to Win It" style videos for our game rotation activities. Here's the one we made for game Candy Corn Catch.
Add to that a spirit activity each day to go along with Red Ribbon Week including crazy hat and sock day, twins day, inside out and backwards day. Let's just say the kids were a little amped up by the end of the week.
Finally, Friday was capped off with professional development including 3 hours of active shooter training. If you're not familiar active shooter is training for how to prevent/react to/prepare for a Columbine or Sandy Hook school shooting type event. From the retellings of the incidents to the all too real reenactments of the situations including shooting real sounding guns and shouting outside our doors, it was a disturbing and solemn way to end our week. Saying the week as a whole was stressful is an understatement.
Needing to rake the leaves.
Leaves everywhere! Come on wind! Can't you just blow those leaves into the neighbor's yard?
Reading John "Flash" Flaherty by my uncle, Jim Pransky.
As I mentioned before in an earlier post, I apparently have a very literary family. My uncle just sent me a few copies of his new book about John "Flash" Flaherty. I'm only in the third chapter, but so far its a great story about a baseball player who wasn't a Derek Jeter-type superstar, but one who came from humble beginnings and worked his way up to the Major Leagues and even played in the World Series for the Yankees. Today he's a well known commentator for the New York Yankees. My uncle, who's a professional baseball scout, actually coached him in college at George Washington University.
Some freebies.
Well, that's it for this week folks. I hope your November is full of fun for you and your students. As a thank you for reading my blog I have added two new free products that I just put on Teachers Pay Teachers. I'm going to keep them free for about a week. I hope you can find them useful.
- Shane